Online English Langauge Course for Small Groups
Zoom in on the English Language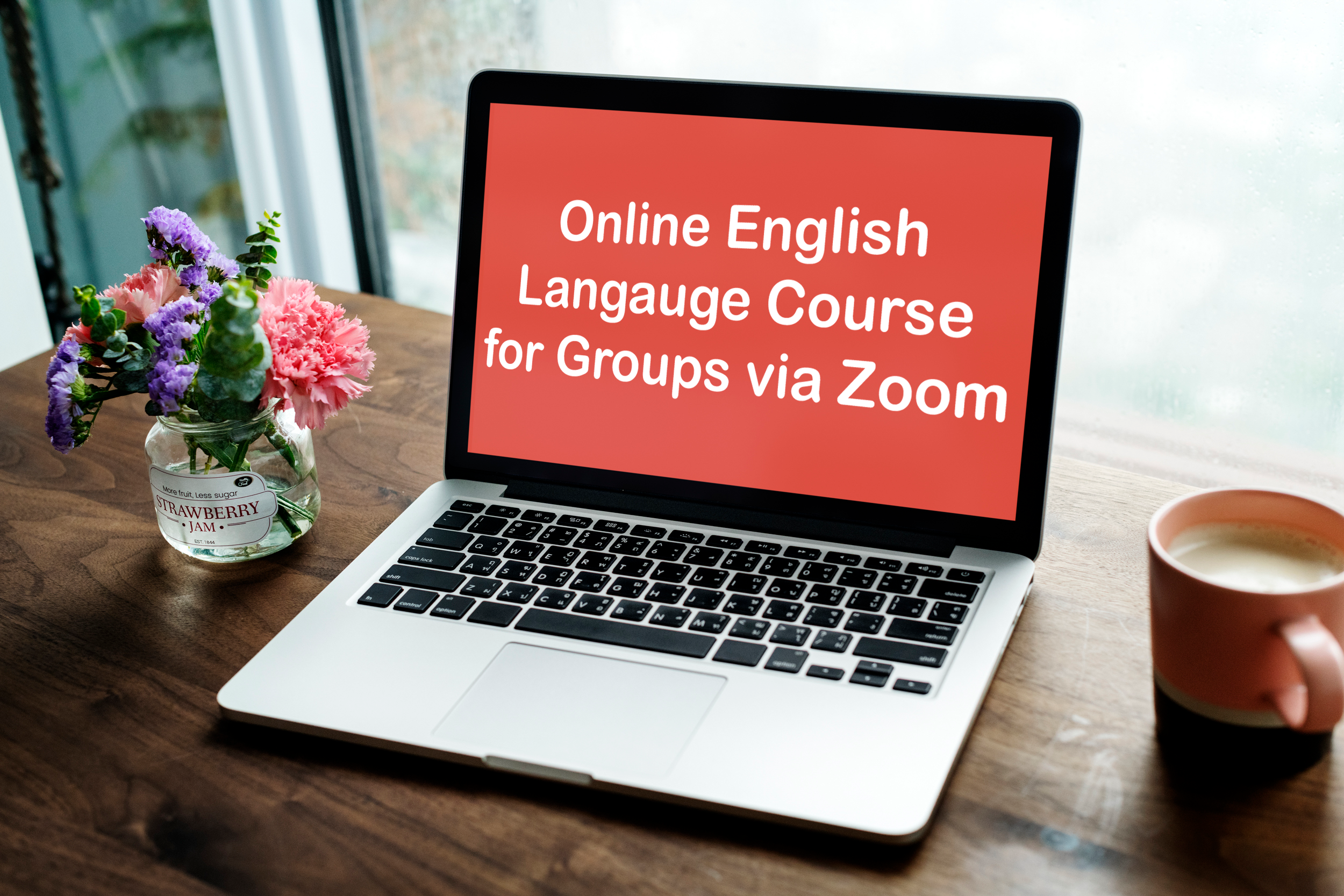 The Challenge
We all know this situation: we hear English spoken on the TV and on our holidays, many of us also hear English spoken at our workplace or college - but we our ability to comprehend and speak English is a little rusty. We are in need of a brush-up to regain our English language proficiency.
The Solution
So far, one-to-one teaching has been the only option for anyone interested in going beyond the traditional English courses. Now International Communication A/S introduces the Zoom English Course: an intensive online language course for small groups using the web-based Zoom meeting platform.
Here are some of the benefits of this course:
Small groups means intensive learning
Individual screening to make sure participants are of a similar level
Learn in the comfort of your own home
Our Zoom English Course makes intensive language coaching affordable by creating a virtual classroom, making direct contact with up to 4 students in separate locations possible.
For more information on Zoom, please have a look at
zoom.us
Course Content
The Zoom English Courses focus on elementary or intermediate English conversation skills including everyday vocabulary, typical phrases, and pronunciation.
The course can be modified depending on the need of the participants for example more emphasis can be palced on work related English, Small talk etc.
Course Overview
The overall aim is to improve the students' conversational English skills fast and effectively
Small groups of 3-4 persons
One weekly lesson of 1,5 hours for 10 weeks.
Materials and initial screening are included in the price
Upon completion, students receive a course certificate according to the internationally recognized CEFR-scale (Common European Framework)
Student Prerequisites
In order to participate in a Zoom course, students must have a computer or tablet with microphone, camera, and loudspeaker. The Zoom application is installed through
zoom.us
free of charge.
Price
The price per student for 15 hours (1 weekly lesson of 1,5 hours (90 minutes) for 10 weeks) is
DKK 3.900,-
The price excludes VAT, however please note that the course is
exempt from VAT for private persons.
Small Print
You must register for the course on our website see below. Full payment must be in our account no later than 14 days prior to the starting date of the course.
International Communication A/S may cancel a course if less than 3 students have signed up for the course. In this case, any payments made by the student will be refunded immediately in full.
About Us
International Communication A/S is among the largest and most experienced nationwide suplliers of language and communication courses. Our courses are always tailormade to suit the needs and goals of the students.
We have ongoing cooperations with several large companies as well as jobcentres all over Denmark. Several regions offer our intensive courses to citizens for whom the traditional English courses are not fast or extensive enough.