Academic Writing and Punctuation Courses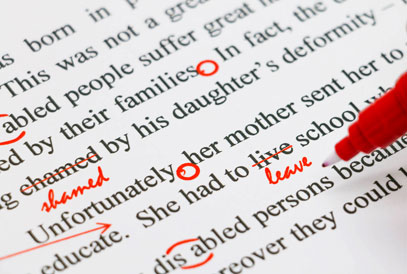 Our tutor was great. Extremely pedagogical and very intuitive regarding our needs.
- SDU
Introduction
English has become a very important language in academic circles and many are finding that their English writing skills need to improve in order to stay on top of their field. Academic writing is aimed at those who use academic English as part of their work and/or studies, our Academic English courses and Punctuation courses are aimed at academics such as professors, doctors, scientists, engineers, researchers, those studying in bachelor's or master's programmes, PhD students, and Post-Docs who need to better their English skills in order to progress in their careers.

Our Academic English courses and Punctuation courses are designed to help you achieve the important writing skills that will help you continue to climb in your field. Participants who take our courses will learn writing skills that help them write reports and articles, explain results, and critically evaluate research. Additionally, they will learn a variety of writing skills that will help them be clear and concise when using English.

We have a variety of Academic English courses and Punctuation courses availableI. If you have a group that would like to take the Academic writing course or the very popular Punctuation course together, we can tailor the contents of the course for your group's requirements. All participants who successfully complete a course receive a diploma (pdf). Take a look at what we have to offer and contact us so that we can start helping you advance in your career and/or educational goals.